Events

Education is powerful. We offer informative webinars and training sessions that will leave you feeling prepared. Ready to get started? Check out our upcoming events below.
Webinar | Date: TBD | 12 p.m. (MT)
Ready to Launch your Career in Nonprofit Consulting? A Deeper Dive
Starting your consulting business can be difficult and intimidating to do alone.
This webinar will take a deeper dive into essential tips for launching your consultancy and making a profit.
In this webinar, led by Fundraising For The Future Founder and CEO, Stephanie Sample, we'll take a deeper dive into launching your career in Nonprofit Consulting.
This webinar will be packed with fresh content, and perfect for first-time attendees and those who previously attended Part 1 of the series alike. Join us for an extended exploration of various topics such as…
Setting your rates with profit in mind:
Calculate your time investment
Do market research
Write out details of the project from start to finish
Have an escape clause and use it if you calculate low
Screening clients for a good fit:
Intake form
Organizational health
Likeminded culture
and more!
After the session, you'll be empowered and encouraged to consider consulting on your own. Foundational aspects of starting a consultancy will be demystified.
Cost to Attend: $44.99 (Registration Open Soon)
Webinar | November 30, 2022 | 12 p.m. (MT)
Ready to Launch your Nonprofit Consulting Job?
Starting your consulting business can be difficult and intimidating to do alone.
This webinar will walk you through essential tips for launching your consultancy and making a profit in the first 6 months.
In this webinar, led by Fundraising For The Future Founder and CEO, Stephanie Sample, you will hear stories from 3 nonprofit consultants on how they launched their consultancies. You'll learn how to create a draft year 1 Business Plan, establish your core services, set your rates with profit in mind, and find your anchor clients. We'll provide tools for transitioning from an employee mentality to an owner mentality, screening clients for a good fit, writing your first contract, and establishing healthy client consultant boundaries.
This webinar is for you if you are: 
A mid-career interested in hanging out your own shingle
In your first few years of nonprofit work and have a specialty
Interested in becoming self-employed in the future
Curious about how to start out as a nonprofit consultant
A seasoned professional looking to create more flexibility in your schedule with your own business
After the session, you'll be empowered and encouraged to consider consulting on your own. Foundational aspects of starting a consultancy will be demystified.
Note: This event has passed.
Peer to Peer
Every person counts. Collectively, we can have a greater impact than any one individual.
Services Detailed
Fundraising for the Future
Philanthropic Advising
If you are a grant making body of any kind: family foundation, community foundation, corporate giving entity, or a nonprofit that handles pass through granting, we support the refinement of your process. We offer services for grant readiness evaluation to funders who wish to screen nonprofit grantee candidates for organizational health.
Grant Writing and Grant Management
We handle your grants from start to finish with grant prospecting, proposal development, high level submission strategy, and coaching to strengthen relationships with funders. Our team will support you in managing all grant deadlines without unnecessary stress.
Fundraising
We offer fundraising systems analysis and a plan to maximize results, major donor and foundation prospect research binders, end of year appeals and newsletter writing, and major donor solicitation programs.
Social Enterprise Revenue Streams
Are you looking to diversify your revenue stream? Would you like to increase organizational sustainability by creating recurring, predictable revenue streams for general operating? We will help you identify and monetize your organizational assets; build a social enterprise business plan; and find inspiration and insight into potential revenue streams
Stephanie Sample
Founder, CEO
Stephanie joined her first board of directors at the age of 21 and was assigned to the fundraising committee. Prior to founding Sample Consulting Studio in 2016, she taught internationally and nationally for 6 years, completed her graduate degree at UNM and served as a fundraiser for health and human services, environmental advocacy, arts & culture non-profits. She draws on traditional best practices, innovative perspectives and creative energy to personalize fundraising and development services at Sample Consulting Studio. She enjoys training nation wide on topics from fiscal sustainability to organizational culture at Social Enterprise Ventures and GrantStation.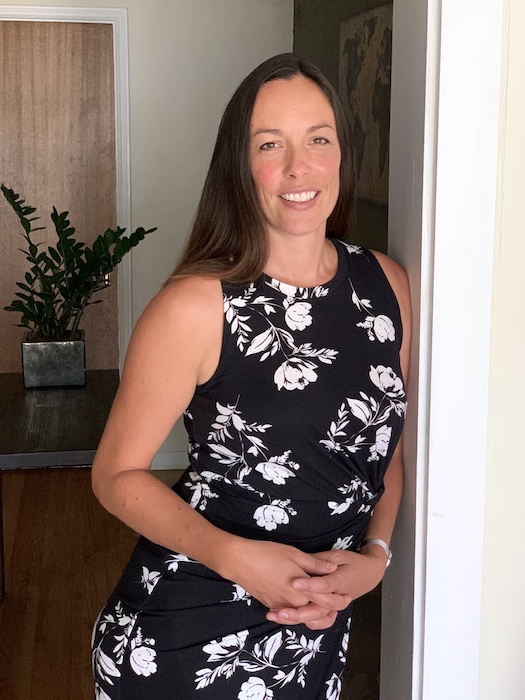 Helen Robertson
Senior Grant Writer and Researcher
Helen Robertson has over ten years experience with a wide variety of nonprofit organizations. Helen has worked for education, environmental, legal, and policy advocacy organizations in research, administrative, program and project management, events management, and grants management capacities. With eight years of experience researching, writing, and evaluating grants, Helen brings a holistic perspective to her work helping organizations develop, fund, and exceed their goals.
Brenda Ostrom
Grant Writer/Project Manager, Ostrom Solutions
Ms. Ostrom received a master's degree in aeronautical technology and a bachelor of science degree in geography from Arizona State University. Ms. Ostrom has fundraised over $13M through grant writing over the last decade. Her specialties include: systematic analysis & decision facilitation, environmental assessment, sustainability, project phasing & implementation strategies, performance metrics & evaluation, stakeholder outreach & engagement, partnership development, integrating local landscape & community considerations. She is a lifelong learner who enjoys adaptive collaboration and implementing solutions.
Kristen Sikora
Grant Writer and Researcher
Kristen Sikora has over 20 years of experience in education as a teacher, school administrator, and grant manager. She is a lifelong learner who brings her passion for equity and social justice to her work as a writer and researcher. Kristen lives in upstate New York and enjoys traveling and spending time with her family.
Michele Walls
Grant Writer and Researcher
Michele Walls is an accomplished nonprofit professional with two decades of successful fundraising, communications, and leadership experience with missions that include museums, performing arts organizations, and education. Her expertise spans across major/planned/annual giving, grant writing, membership, campaigns, events, Board relations, operations, and corporate and foundation relations. She has navigated the challenges of turn-around circumstances, crisis management, and leadership change.
Stephanie Sample
Founder, CEO
Stephanie founded Sample Consulting Studio in 2016 with the goal of supporting nonprofits and funders in their business growth goals. In 2022, after exponential growth, SCS rebranded as Fundraising For the Future. She enjoys running the business of FFTF, team building, developing business plans, conducting financial management and strategy, and training nation wide on topics from futures thinking for nonprofits to how organizational culture impacts grant seeking.
Shelly Saczynski
Prospect Researcher
After more than 20 years in corporate philanthropy, Shelly combines that experience with her love of history and genealogy to continue to support nonprofit organizations with prospect research. She is an experienced grantmaker, and served in leadership roles on many diverse nonprofit boards and committees. She is a member of the New England Development Research Association (NEDRA), the Association of Professional Researchers for Advancement (APRA), and the APRA chapters of Greater New York, Pennsylvania, and the Carolinas.

Ara G. Beal
Director of Resource Development
Ara combines her decades of theater production experience, nonprofit management, and teaching background into coaching small nonprofits on how to increase their funding capacity, including through grant writing. In addition to working with individual nonprofits, Ara presents to groups such as Chambers of Commerce, SCORE chapters, and other nonprofit networking groups. She has served on grant review panels for the Ohio Arts Council, the National Endowment for the Arts, and Culture Works of Dayton.  She previously served as the Executive Director at Talespinner Children's Theatre and Managing Artistic Director of YS Kids Playhouse, and particularly enjoys helping small, new nonprofits complete their first grant application.
Lizelle Hill
Intern
Lizelle is currently a Sophomore Writing Major with a Minor in African Diaspora studies at Ithaca College located in upstate New York. She graduated from Albuquerque High School in the spring of 2021.  With deep roots in the creative and social justice community in Albuquerque, New Mexico, she has always been an advocate for underrepresented communities through expression in the arts. She has been writing in her free time since childhood and plans to pursue it as a career in the future.

Susan Lynn
Senior Grant Writer
Susan spent much of her life in Southern California, where she practiced law with a specialty in researching and writing appellate briefs. She also supported non-profits by serving on boards, running fundraisers, and writing grant applications. Susan was thrilled to move to Santa Fe six years ago and spent three of those years working as Executive Director of the Santa Fe Children's Museum. She values strategic thinking and diversifying streams of income to ensure the long-term success of a non-profit. Susan has great enthusiasm for building consensus and creating effective teams while ensuring that the organization effectively ensures Diversity, Equity, and Inclusion.  She is excited to bring the combination of her diverse background and her passion for writing to Fundraising for the Future.
Get In Touch
Contact Us
Today!