Events

Education is powerful. We offer informative webinars and training sessions that will leave you feeling prepared. Ready to get started? Check out our upcoming events below.
Webinar | April 5, 2023 – 2 PM EDT
The Future of Nonprofit Compensation
Are You Ready?
What is your compensation story?
If you're like many nonprofit organizations, you may struggle to offer competitive raises in the face of historic inflation.
Perhaps your employees believe they can't ask for raises so they hope for a small bump after performance evaluations. Or maybe you're working hard on a wage increase policy but your board will not agree.
These challenges can lead to massive turnover in your organization, which will make it difficult to serve your community.
During this webinar, Stephanie Sample will address how the role of compensation packages and salaries has changed in recent years. You will explore tools and strategies for executive and board leadership to increase nonprofit staff compensation along with ways to address pay equity and design growth budgets.
Topics covered include:
the role of executive leadership in increasing staff compensation;
trends in nonprofit compensation and staff retention;
the role of funders in compensating nonprofit staff; and,
what staff want: creative ideas for compensation packages.
You'll walk away with strategies that can help you:
present a strong case for pay increases to your board of directors;
find opportunities for pay increases in your budget;
identify and change your organizational culture of staff pay; and,
cultivate business practices to increase operational revenue.
This webinar is perfect for nonprofit professionals, staff managers, executive directors, and board members.
This session is an interactive Zoom meeting, where you'll get the opportunity to work directly with other participants. 
*Duration: 90 minutes
Cost to Attend:

$69 per person – One person can view the webinar on one computer
$159 per group – Between 2-10 people, all on different devices in different locations, can view the webinar
Peer to Peer
Every person counts. Collectively, we can have a greater impact than any one individual.
Services Detailed
Fundraising for the Future
Philanthropic Advising
If you are a grant making body of any kind: family foundation, community foundation, corporate giving entity, or a nonprofit that handles pass through granting, we support the refinement of your process. We offer services for grant readiness evaluation to funders who wish to screen nonprofit grantee candidates for organizational health.
Grant Writing and Grant Management
We handle your grants from start to finish with grant prospecting, proposal development, high level submission strategy, and coaching to strengthen relationships with funders. Our team will support you in managing all grant deadlines without unnecessary stress.
Fundraising
We offer fundraising systems analysis and a plan to maximize results, major donor and foundation prospect research binders, end of year appeals and newsletter writing, and major donor solicitation programs.
Social Enterprise Revenue Streams
Are you looking to diversify your revenue stream? Would you like to increase organizational sustainability by creating recurring, predictable revenue streams for general operating? We will help you identify and monetize your organizational assets; build a social enterprise business plan; and find inspiration and insight into potential revenue streams
Stephanie Sample
Founder, CEO
Stephanie joined her first board of directors at the age of 21 and was assigned to the fundraising committee. Prior to founding Sample Consulting Studio in 2016, she taught internationally and nationally for 6 years, completed her graduate degree at UNM and served as a fundraiser for health and human services, environmental advocacy, arts & culture non-profits. She draws on traditional best practices, innovative perspectives and creative energy to personalize fundraising and development services at Sample Consulting Studio. She enjoys training nation wide on topics from fiscal sustainability to organizational culture at Social Enterprise Ventures and GrantStation.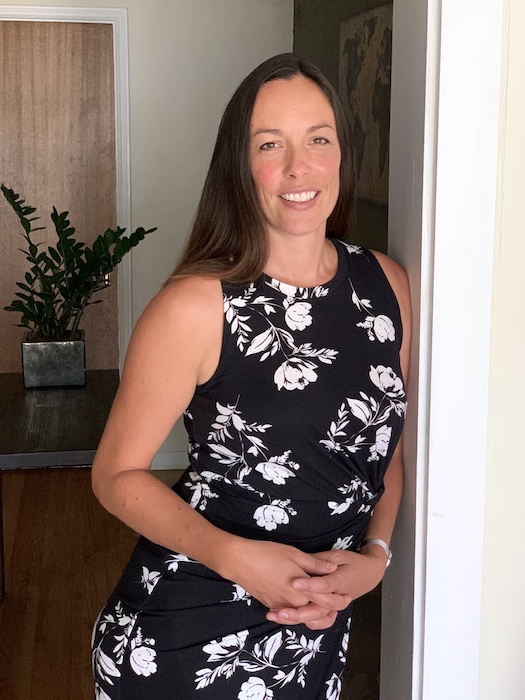 Helen Robertson
Senior Grant Writer and Researcher
Helen Robertson has over ten years experience with a wide variety of nonprofit organizations. Helen has worked for education, environmental, legal, and policy advocacy organizations in research, administrative, program and project management, events management, and grants management capacities. With eight years of experience researching, writing, and evaluating grants, Helen brings a holistic perspective to her work helping organizations develop, fund, and exceed their goals.
Brenda Ostrom
Grant Writer/Project Manager, Ostrom Solutions
Ms. Ostrom received a master's degree in aeronautical technology and a bachelor of science degree in geography from Arizona State University. Ms. Ostrom has fundraised over $13M through grant writing over the last decade. Her specialties include: systematic analysis & decision facilitation, environmental assessment, sustainability, project phasing & implementation strategies, performance metrics & evaluation, stakeholder outreach & engagement, partnership development, integrating local landscape & community considerations. She is a lifelong learner who enjoys adaptive collaboration and implementing solutions.
Kristen Sikora
Grant Writer and Researcher
Kristen Sikora has over 20 years of experience in education as a teacher, school administrator, and grant manager. She is a lifelong learner who brings her passion for equity and social justice to her work as a writer and researcher. Kristen lives in upstate New York and enjoys traveling and spending time with her family.
Michele Walls
Grant Writer and Researcher
Michele Walls is an accomplished nonprofit professional with two decades of successful fundraising, communications, and leadership experience with missions that include museums, performing arts organizations, and education. Her expertise spans across major/planned/annual giving, grant writing, membership, campaigns, events, Board relations, operations, and corporate and foundation relations. She has navigated the challenges of turn-around circumstances, crisis management, and leadership change.
Stephanie Sample
Founder, CEO
With over 15 years of service to the philanthropic sector, Stephanie founded FFTF in 2016 with the goal of supporting nonprofits and funders in their business growth goals. Stephanie holds a BA in French and Political Science from the University of Southern Maine, and a M.A. from the University of New Mexico in Language, Literacy and Sociocultural Studies. In 2020, she obtained two certificates in Futures Thinking from the Institute For The Future in Palo Alto.  Ms. Sample runs the business of FFTF, conducts financial management and strategy, and trains nation wide on topics from futures thinking for nonprofits to how organizational culture impacts grant seeking.
Shelly Saczynski
Prospect Researcher
After more than 20 years in corporate philanthropy, Shelly combines that experience with her love of history and genealogy to continue to support nonprofit organizations with prospect research. She is an experienced grantmaker, and served in leadership roles on many diverse nonprofit boards and committees. She is a member of the New England Development Research Association (NEDRA), the Association of Professional Researchers for Advancement (APRA), and the APRA chapters of Greater New York, Pennsylvania, and the Carolinas.

Amy Berg
Senior Grant Writer
Amy Christina Berg has over two decades of experience building the fundraising, organizational and communications capacity of nonprofits. Ms. Berg holds a BA in English and Psychology from the University of Maryland a MS and MPhil in Developmental Psych from George Mason University. Equally comfortable with numbers and words, Amy's superpower is her ability to translate her clients' missions into poignant narratives, supported by compelling data. She is thrilled to apply her fundraising expertise and deep knowledge of the nonprofit sector to the growth and sustainability of her clients. When she's not working, you can find Amy writing and reading science fiction, cooking (and eating) something delicious, playing with technology, or watching the latest episode of something awesome.
Lizelle Hill
Intern
Lizelle is currently a Sophomore Writing Major with a Minor in African Diaspora studies at Ithaca College located in upstate New York. She graduated from Albuquerque High School in the spring of 2021.  With deep roots in the creative and social justice community in Albuquerque, New Mexico, she has always been an advocate for underrepresented communities through expression in the arts. She has been writing in her free time since childhood and plans to pursue it as a career in the future.

Brenda Ostrom
Senior Grant Writer
Ms. Ostrom received a master's degree in aeronautical technology and a bachelor of science degree in geography from Arizona State University. Her diverse job experience spanning public, private, and non-profit organizations across several industries has contributed to her uniquely expansive skill set. Ms. Ostrom has fundraised over 13M through grant writing over the last decade. Representative clients include: Balanced Rock Foundation, National Parks Service, Yosemite National Park, and Mariposa County.
She is a lifelong learner who enjoys adaptive collaboration and implementing solutions. Ms. Ostrom splits her time between rural Mariposa, CA outside Yosemite National Park and Phoenix, AZ.
Madi Middlebrook
Grant Writer
Madi comes to Fundraising For The Future with longstanding passion for the nonprofit world, with expertise in fundraising, organizational change management, and direct client services. She enjoys partnering with nonprofits to articulate their complex work and develop compelling proposals that capture funders' attention. Madi has fundraised for a wide range of nonprofits across the country.
Get In Touch
Contact Us
Today!